Why do people love football?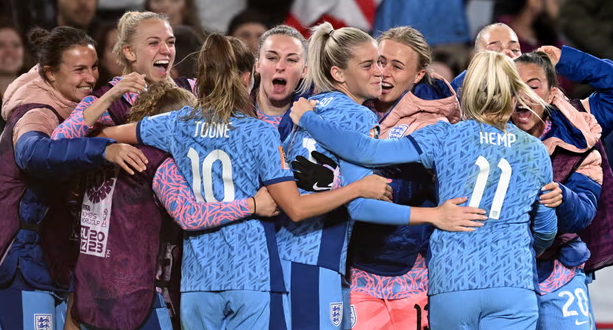 Sport brings people together. And there's no sport quite like football to create that feeling of family.
But what is it about football that has this unifying effect? Why did 7.3 million of us watch the Lionesses make it to the World Cup final? Why do many of us travel around the map to follow our favourite team?
Here, we take a look at what it is that makes football an enduring sport for so many around the world.
Sense of belonging
A sense of belonging comes from supporting a team or following a sportsperson. From spending time among fellow fans discussing that last-minute goal to having a reason to get out about once a week, football gives fans a social calendar to follow and the chance to meet like-minded people.
After all, there's something special about being able to say you were there when England made it to the semi-finals at the World Cup in 2018. Or maybe you were there when Liverpool won in that Champions League final back in 2005? This memory-making is unlike any other experience.
Entertainment
Football is entertaining. When we're not cheering from the stands, dressed in the latest kit, we follow the international games and tournaments to tide us over until the new season starts again.
And if we can't be there in person to show our support, we have access to this form of entertainment all year-round, thanks to the internet and the many available sports channels.
Easy to follow
Football is an easy sport to follow. The scoring system, the positions that players play in, and the rules are all relatively straightforward.
There has been some controversy recently with the introduction of new technology. There are question marks around how this influences referee decisions. However, fans are able to follow these decisions easily, whether they agree with them or not.
Engaging
Football is engaging, too. We have someone to root for.
However, even if we make predictions, we can't know for sure if someone will shoot and score in the last minute. This makes it all the more exciting. This is what hooks us in.
And it's this that can capture the imagination of youngsters, getting them to want to pick up the sport. In fact, there's been an uptick in girls playing football as women's football sees more coverage on TV and in the media – and we're likely to see even more interest after the Lionesses' success at the 2023 World Cup.
For many, football forms the social world for many fans and often a means of connecting with family and friends. For many, football is a way of life.