How to Refresh Your Closet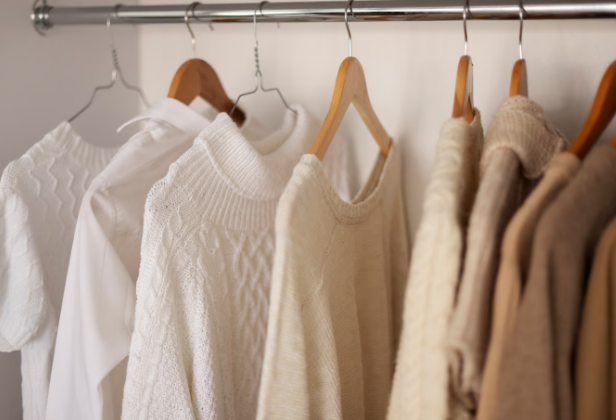 We often start every new year by making new year resolutions, but who said that you can only make powerful changes in your lifestyle at the start of the year? Adopting different goals and habits geared towards positive changes in your lifestyle should be an option available to us regardless of where we are in the year.
It's never too late to transform your life and embrace the best version of yourself. Whether it's something as simple as adopting a new exercise routine to lead a more active lifestyle or embarking on a significant endeavor like revitalizing your entire fashion sense, the possibilities are endless. 
For those who are looking to embark on a wardrobe makeover but don't know where to begin, here are some quick and easy tips that can help you get started
Declutter Your Closet
It's absolutely true that fashion serves as an expression of your unique personality and tastes. Your clothes and accessories can effectively portray who you are as a person to the world. However, can you truly express yourself when your closet is overflowing with clothes that remain untouched?
Absolutely not! If you discover that your wardrobe is overflowing with pieces you don't even remember buying, the first essential step to revamp your entire wardrobe is decluttering. This process not only allows you to figure out which items you genuinely wish to keep and which ones you're willing to part with or sell. Finally, it lets you figure out what you have and need. 
Once you have sorted through your clothing and established a solid foundation of what you must work with, the next step is getting new clothes and pieces. However, that doesn't mean that you can just go crazy and buy everything that looks remotely interesting, especially because there are a few things that you should keep in mind.
Focus on Quality Over Quantity
A very important rule to remember when shopping for new items is to prioritize quality over quantity because the last thing you want is to make a mess of your closet all over again. Looking through clothing pieces might help to start by buying wardrobe essentials and staple pieces that will always be timeless and never go out of style. Try to stay away from trendier items as these are less likely to withstand the test of time.
Another great tip to establish the foundation of your wardrobe is to pick a good selection of both casual and formal pieces like a few essential shirts, a range of pants, and some skirts and dresses to start. When you have the basics down, you'll realize that these items can form the backbone of your wardrobe and provide flexibility for various styling options.
Price Isn't Everything
It's important to bear in mind that fantastic clothing doesn't necessarily come with a hefty price tag. You don't have to splurge on luxury items to discover garments that exude sophistication and elegance—it's all about the specific pieces you choose and how you skillfully combine them. Finding the right items to express your personality shouldn't break the bank. 
If you're looking for a wide range of clothing options that are both high quality and affordable, definitely check out Temu's world-class selection of items. Temu is the newest online shopping platform that customers can't get enough of. With over 29 categories and 250 subcategories to choose from, you'll be able to find everything you need to breathe some fresh life into your wardrobe.
Visit Temu's official website or download the mobile app today. You can also take a peek at the latest fashion trends on TikTok!