DB Schenker: Revolutionizing Logistics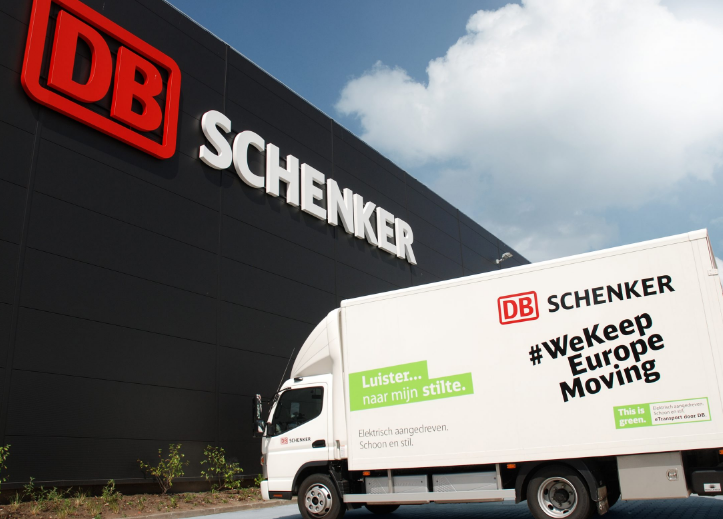 In the world of logistics, efficiency and reliability are paramount. Companies need a trusted partner to seamlessly handle their transportation and supply chain needs. DB Schenker is one such partner that has significantly impacted the industry. 
As a German rail operator and a division of Deutsche Bahn, it specializes in providing comprehensive logistics solutions. This article delves into the history, services, and contributions of DB Schenker, shedding light on their remarkable journey in revolutionizing the logistics landscape.
History of DB Schenker
DB Schenker has history dates back to 2002 when Deutsche Bahn acquired it as Schenker-Stinnes. However, the roots of the company can be traced back even further. 
The origins of DB Schenker can be traced back to the establishment of Schenker & Co., a transport company founded in Vienna in 1872. Over the years, the company expanded its operations and established itself as a leader in the logistics industry. Today, it is a testament to its enduring legacy and commitment to excellence.
Comprehensive Logistics Solutions
They offers a wide range of logistics solutions to meet the diverse needs of its clients. Their services can be broadly categorized into four main divisions: air freight, land freight, sea freight, and contract logistics.
Air Freight
DB Schenker is a global player with a strong presence in the air freight industry. Leveraging their extensive network of partners and state-of-the-art facilities, they provide efficient and reliable air freight solutions to businesses worldwide. From time-critical shipments to specialized handling requirements, it ensures that goods reach their destination swiftly and securely.
Land Freight
DB Schenker's land freight services are designed to optimize transportation on the ground. With a vast fleet of vehicles and a robust network of routes, they offer a comprehensive range of land transportation options. Whether full truckload (FTL) or less-than-truckload (LTL) shipments, it delivers goods precisely and punctually.
Sea Freight
Recognizing the importance of maritime trade, it has a dedicated sea freight division. They provide end-to-end solutions for both containerized and non-containerized cargo. Their expertise in customs clearance, documentation, and cargo consolidation ensures smooth sailing for businesses involved in international trade.
Contract Logistics
DB Schenker's contract logistics services cater to the unique requirements of businesses across various industries. They streamline supply chain operations, optimize warehousing, and enhance distribution processes by offering customized solutions. Their focus on efficiency and cost-effectiveness helps businesses gain a competitive edge in the market.
DB Schenker's Global Network
It boasts a vast global network that spans over 130 countries, connecting businesses to every corner of the world. With a strong presence in key economic hubs, the company ensures efficient and reliable transportation of goods, regardless of distance. 
This extensive network allows DB Schenker to offer end-to-end solutions tailored to the specific needs of its customers, supporting their growth and success.
Innovation and Technological Advancements
They understand the importance of innovation and technology in driving the logistics industry forward. They continually invest in advanced systems and processes to optimize their operations. 
From tracking and tracing capabilities to warehouse automation and digital platforms, DB Schenker leverages cutting-edge technology to provide real-time visibility, streamline processes, and enhance efficiency.
Sustainability and Environmental Responsibility
It is committed to sustainable practices in an era where environmental concerns are at the forefront. They actively promote eco-friendly solutions and implement measures to reduce their carbon footprint. 
It aims to contribute to a greener and more sustainable future by leveraging alternative fuels, optimizing routes, and adopting energy-efficient technologies.
Customer-Centric Approach
DB Schenker places utmost importance on their customers. They believe in forging long-term partnerships and understanding each business's unique requirements. Offering personalized solutions, dedicated customer support, and proactive communication ensures a seamless experience for its clients. Their commitment to excellence is reflected in their unwavering focus on customer satisfaction.
Ensuring Quality and Security
Quality and security are paramount in the logistics industry, and DB Schenker leaves no stone unturned in upholding these standards. They adhere to stringent quality control measures and implement robust security protocols to safeguard shipments. 
Continuous monitoring, risk assessment, and compliance with industry regulations ensure that goods are handled with the utmost care and reach their destination safely.
Frequently Asked Questions (FAQs)
What services does DB Schenker offer?
DB Schenker offers a comprehensive range of logistics services, including land transportation, air, and ocean freight, contract logistics, and supply chain management. The company's global network and expertise deliver tailored solutions for each customer's unique needs.
How can I track my shipment with DB Schenker?
DB Schenker provides a user-friendly online tracking system that allows customers to monitor their shipments in real time.
By simply entering the tracking number provided, you can stay informed about the status and location of your cargo throughout the transportation process.
Does DB Schenker handle customs clearance?
Yes, DB Schenker has extensive experience in customs clearance procedures worldwide. The company's dedicated customs experts navigate complex customs regulations and ensure smooth clearance for your shipments, minimizing delays and avoiding compliance issues.
Can DB Schenker handle oversized or special cargo?
Absolutely! DB Schenker specializes in handling oversized and special cargo. With its expertise and specialized equipment, the company can transport heavy, oversized, and sensitive goods, ensuring their safe and secure delivery to the desired destination.
How does DB Schenker prioritize safety and security?
Safety and security are paramount in the logistics industry, and DB Schenker prioritizes them at every step. The company implements stringent security measures, such as 24/7 monitoring, GPS tracking, and secure storage facilities, to safeguard the integrity and confidentiality of shipments.
How can I partner with DB Schenker for my logistics needs?
Contact their dedicated customer service team or visit their official website to partner with DB Schenker and benefit from its expertise and trust. The company's representatives will guide you through the process and help tailor the logistics solutions that best meet your requirements.
Conclusion
DB Schenker has emerged as a true logistics industry leader, revolutionizing how goods are transported, and supply chains are managed. With their comprehensive logistics solutions, global network, commitment to innovation, and customer-centric approach, they have set new benchmarks for excellence. DB Schenker continues to pave the way for a more connected, efficient, and sustainable future in logistics.