Cutting the Cord: The Benefits of Streaming Over Cable TV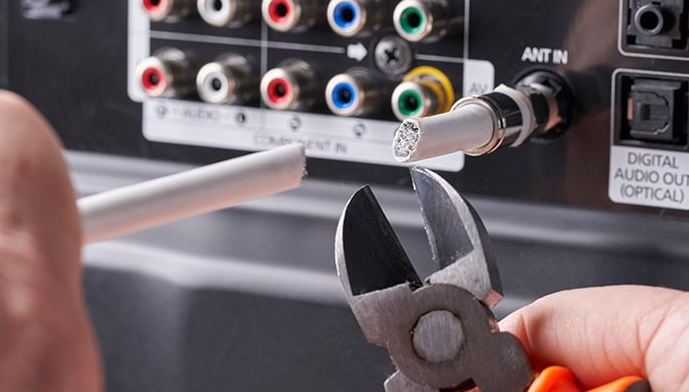 The era of cable television, with its bundled channels, scheduled programming, and hefty bills, is rapidly giving way to the age of streaming. Services like YouTube TV, Hulu, and Netflix have revolutionized how we consume content, offering a more flexible, cost-effective, and personalized alternative to traditional cable TV. This blog will explore the advantages of cutting the cord and embracing streaming services.
Freedom of Choice
One of the most compelling reasons to cut the cord and opt for streaming services is the freedom of choice. With cable TV, you typically pay for a package of channels, many of which you may never watch. In contrast, streaming services like YouTube TV, Hulu, and Netflix allow you to select the content you want to watch.
YouTube TV
YouTube TV offers a variety of channels that you can subscribe to based on your preferences. You have the flexibility to add or remove channels as your interests change.
Hulu
Hulu provides several subscription tiers, including one with ads and one without. You can also add premium channels like HBO and Showtime to your package.
Netflix
Netflix offers three subscription plans with varying features, allowing you to choose the one that suits your budget and viewing habits.
This freedom means you're not paying for channels you don't need or want, making streaming cost-effective.
On-Demand Viewing
Perhaps one of the most significant advantages of streaming services is on-demand viewing. With cable TV, you're bound by a fixed schedule and have to tune in at specific times to catch your favorite shows. On the other hand, streaming platforms offer the convenience of watching content whenever it suits you.
YouTube TV
YouTube TV provides a cloud-based DVR that lets you record and store shows, so you can watch them later. It also offers a library of on-demand content.
Hulu
Hulu's on-demand library includes a vast selection of TV shows, movies, and original content, allowing you to binge-watch to your heart's content.
Netflix
Netflix is synonymous with on-demand viewing. You can stream an entire series or watch movies without interruption, day or night.
Personalized Recommendations
Streaming services use sophisticated algorithms and artificial intelligence to analyze your viewing habits and recommend content tailored to your preferences. This personalization ensures you're more likely to discover new shows and movies you'll enjoy.
YouTube TV
YouTube TV's recommendations are based on your channel subscriptions and viewing history, helping you find content that aligns with your interests.
Hulu
Hulu's algorithms take into account your watch history and the ratings you provide to suggest content that matches your tastes.
Netflix
Netflix is renowned for its personalized recommendations, which consider your viewing history and your interactions with the platform.
Cost Savings
Streaming services are often more cost-effective than cable TV. Cable subscriptions can be expensive, especially when you factor in add-on packages and equipment rental fees. Streaming services offer transparent pricing and flexibility to choose the subscription that suits your budget.
YouTube TV
YouTube TV offers a competitive pricing structure with no hidden fees. You can cancel or change your subscription at any time.
Hulu
Hulu provides affordable subscription options, including ad-supported and ad-free plans. Premium channel add-ons are available at an extra cost.
Netflix
Netflix's subscription plans are priced reasonably, with the ability to upgrade or downgrade as needed.
Moreover, streaming eliminates the need for cable boxes and extra equipment, reducing clutter and saving on rental fees.
Access Across Multiple Devices
Streaming services are designed for modern lifestyles, offering seamless access across multiple devices. Whether you're at home or on the go, you can watch your favorite content on your TV, smartphone, tablet, or laptop.
YouTube TV
YouTube TV is compatible with various devices, including smart TVs, streaming media players, and mobile devices.
Hulu
Hulu's app is available on a wide range of platforms, ensuring you can watch your shows wherever you are.
Netflix
Netflix's app is accessible on nearly every device with an internet connection, making it convenient for users with diverse preferences.
Original Content
Streaming platforms have become major players in content production, creating a wealth of original series, documentaries, and movies. These exclusive titles often receive critical acclaim and attract top-tier talent.
YouTube TV
While YouTube TV primarily focuses on live TV and recorded content, YouTube Premium offers original series and movies created by popular YouTubers.
Hulu
Hulu has a growing library of original content, including award-winning shows like "The Handmaid's Tale" and "PEN15."
Netflix
Netflix is a frontrunner in original content production, with a vast and diverse catalog that includes everything from gripping dramas to lighthearted comedies.
No Long-Term Contracts
Many cable TV providers require customers to sign long-term contracts, locking them into a specific package for a set period. On the other hand, streaming services typically offer month-to-month subscriptions with no long-term commitments. This flexibility allows you to adapt your viewing options as your needs change.
Conclusion: Embracing the Streaming Revolution
As the streaming revolution continues to gain momentum, it's clear that the benefits of cutting the cord in favor of services like YouTube TV, Hulu, and Netflix are substantial. The freedom to choose, on-demand viewing, cost savings, personalized recommendations, and access across multiple devices are just a few of the advantages that have propelled streaming to the forefront of the entertainment industry. However, one major drawback with all these platforms is geo-restriction like YouTube TV, Hulu are only available in US and Netflix has a library difference for different regions. Even if you are in UK you will have to use a VPN to watch YouTube TV in UK. This is one of the things that might hinder viewership.
While cable TV may still have its place for some viewers, the convenience, flexibility, and content diversity offered by streaming services make them an attractive option for a growing number of households. Whether you're a sports enthusiast, a drama aficionado, or a lover of classic movies, there's a streaming platform out there that's tailored to your preferences, making it easier than ever to enjoy your favorite content on your terms. So, why not cut the cord and embrace the streaming revolution today?