Auctane Shipstation: Newly Expanded Direct Agreement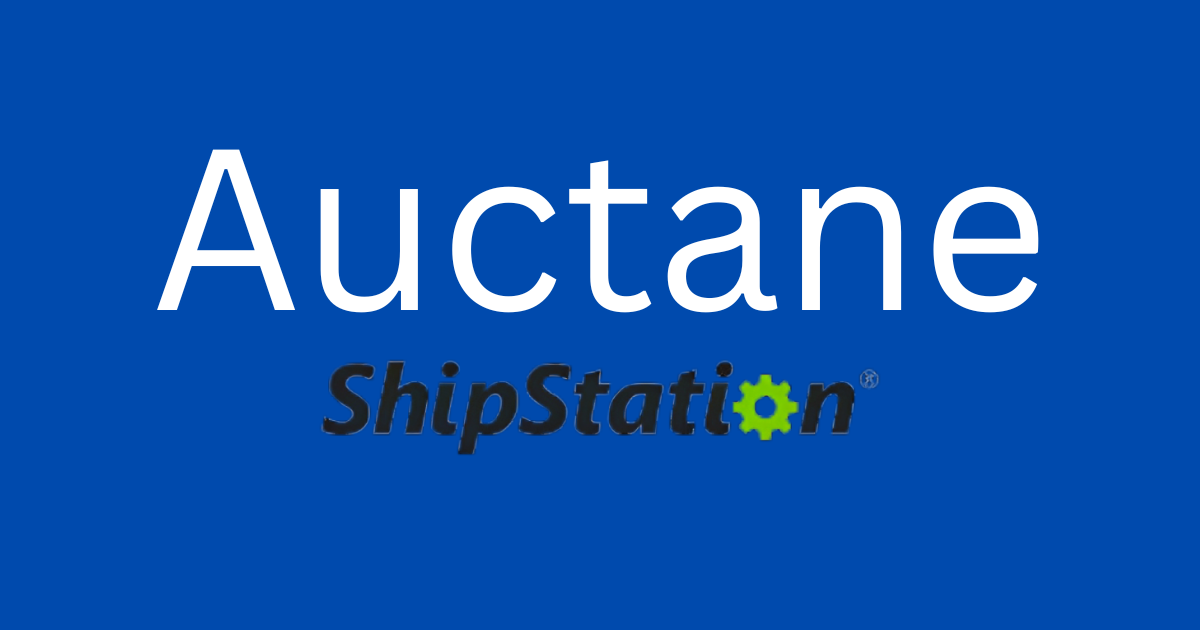 In the contemporary realm of e-commerce, the process of shipping and order fulfillment stands out as a pivotal component for the success of online businesses. Timely and precise product deliveries to customers hold the potential to greatly influence an online retailer's standing and profitability. This is precisely where Auctane ShipStation emerges as a vital platform.
Now, we will delve into the essence of Auctane ShipStation, explore its prominent features, and examine the transformative impact it has had on the domain of shipping and order management in the e-commerce landscape.
What is an Auctane ShipStation?
Established in 2011, ShipStation has solidified its position as a leading online platform for shipping and order fulfillment, particularly in the realm of e-commerce. 
Renowned for its user-friendly interface and robust feature set, ShipStation has become the go-to choice for businesses, irrespective of their scale, seeking efficient management and optimization of their shipping processes. In the dynamic landscape of online retail, ShipStation stands as an indispensable tool.
How to Get Started with Auctane ShipStation?
Setting up and utilizing Auctane ShipStation is a straightforward process:
1. Account Creation
Begin by registering an account on the Auctane ShipStation website.
2. Sales Channel Integration
Connect your e-commerce platforms, marketplace accounts, and custom websites seamlessly to ShipStation.
3. Carrier Schedule Configuration
Link your preferred carrier and tailor delivery schedules to align with your specific business requirements.
4. Plan Customization
Leverage the platform's customization features, such as shipping rules, presets, and the option to use branded packing materials.
5. Commence Shipping
With everything in place, you can initiate order processing and shipping operations effortlessly through the intuitive ShipStation interface.
Key Features and Functionalities
Auctane ShipStation offers several key features:
Multi-Carrier Support
ShipStation enables you to compare shipping rates, select the optimal carrier for your shipments, and even generate shipping labels directly within the platform. Supported carriers encompass USPS (United States Postal Service), UPS (United Parcel Service), FedEx, DHL, and more.
Order Management
ShipStation excels in centralizing your order management process. It seamlessly connects to various online marketplaces such as Amazon, eBay, Shopify, WooCommerce, and custom websites. This consolidation allows you to effortlessly view and manage all your orders from a single unified platform.
Automation
Leveraging ShipStation's robust automation capabilities, you can streamline your shipping operations, reduce manual data entry, and save valuable time. The platform empowers you to create shipping rules and predefined shipping presets based on factors like order weight, destination, and preferred shipping service.
Customizable Branding
With ShipStation's assistance, you can craft your own branded packing slips and shipping labels. This not only enhances the professional appearance of your packages but also reinforces your brand identity and recognition.
Real-Time Tracking
ShipStation offers real-time shipment tracking, providing businesses and customers with up-to-the-minute visibility into the status and location of their shipments. This valuable feature enhances customer satisfaction and fosters transparency throughout the shipping process.
Reporting and Analytics
ShipStation boasts a robust suite of reporting tools, allowing businesses to access in-depth insights into their shipping costs, performance metrics, and customer behaviors. This wealth of information serves as a critical resource for optimizing shipping strategies and facilitating data-driven decision-making.
Benefits of Auctane Shipstation
The rise of e-commerce has transformed the way businesses sell their products online. However, it has also brought forth the challenge of efficiently managing and fulfilling orders. This is where Auctane ShipStation steps in. 
Auctane ShipStation is a robust shipping software solution designed to empower e-commerce sellers by streamlining their shipping and order fulfillment processes.
It facilitates the seamless management of orders across multiple platforms, simplifies the task of printing shipping labels, and offers package tracking capabilities. This tool proves invaluable in saving time and reducing shipping errors for businesses.
Now, we will delve into the key advantages of utilizing Auctane ShipStation for e-commerce sellers and how it can elevate your business operations to the next level.
1. Centralized Order Management
One of the primary benefits of Auctane ShipStation for e-commerce sellers is centralized order management. It allows sellers to efficiently handle orders from various sales channels, including Amazon, eBay, Walmart, Shopify, WooCommerce, and BigCommerce, all from a single platform. 
This centralized system simplifies order management, saving time and minimizing the risk of errors that can arise when dealing with orders separately across different platforms. With it, e-commerce sellers can easily stay organized, ensuring accurate and timely order fulfillment.
2. Multiple Platform Integration
Auctane ShipStation offers a significant advantage to e-commerce sellers through its integration with multiple platforms. 
Managing orders across various sales channels can be complex, but Auctane simplifies this by seamlessly integrating with a wide array of e-commerce platforms, marketplaces, and shopping carts. This consolidation enables e-commerce sellers to efficiently oversee all their orders from a single location, streamlining the entire shipping process.
Furthermore, its platform integration ensures consistent order management and fulfillment procedures, regardless of the sales channel. This consistency contributes to enhanced customer satisfaction, reduced errors, and ultimately, increased sales and growth potential for e-commerce businesses.
3. Automatic Shipping Label Generation
A key benefit of Auctane ShipStation for e-commerce sellers is its automatic shipping label generation. This feature enables quick and effortless creation of shipping labels for orders, eliminating the need for manual data entry. 
It seamlessly integrates with multiple carriers, including USPS, FedEx, UPS, DHL, and more, allowing sellers to compare shipping rates and select the most cost-effective option.
Automatic shipping label generation reduces the potential for errors that can occur during manual data input, ensuring accurate and timely deliveries to the correct addresses. This not only saves e-commerce sellers valuable time and effort but also enables them to focus on other critical aspects of their business.
4. Enhanced Order Accuracy
A significant benefit of Auctane ShipStation for e-commerce sellers is improved order accuracy. Through automation, it reduces errors in order processing, including order syncing, address verification, and carrier selection based on package details.
This leads to precise order fulfillment, fewer returns, and a better customer experience, essential for long-term e-commerce success.
Conclusion
Auctane ShipStation offers a host of substantial benefits for e-commerce sellers. These encompass centralized order management, seamless integration with multiple platforms, the automation of shipping label creation, improved order accuracy, streamlined order fulfillment, access to real-time shipping rates and tracking, robust customer communication and support, as well as notable time and cost savings. 
These combined advantages make it a valuable tool for e-commerce businesses aiming to optimize their operations and deliver an exceptional customer experience.
Through shipping automation, e-commerce sellers can save time, reduce errors, and enhance the customer experience. Additionally, its real-time shipping rates and carrier discounts can lead to cost savings, ultimately boosting profit margins. 
FAQs
What is Auctane ShipStation and how does it work?
Auctane ShipStation is an online shipping and order fulfillment platform tailored for e-commerce enterprises. It seamlessly integrates with various carriers, automates tasks, and streamlines shipping processes while serving as a hub for centralized order management. 
Users can effortlessly import orders from diverse marketing channels, compare shipping expenses, generate shipping labels, and perform various other shipping-related operations.
What eCommerce platform and markets does Auctane ShipStation integrate with?
Auctane ShipStation seamlessly integrates with a variety of e-commerce platforms and online marketplaces, including well-known ones like Shopify, WooCommerce, Amazon, eBay, and BigCommerce. This integration enables businesses to consolidate their order management from various sources into one centralized location.
Can I manage shipping and packaging with Auctane ShipStation?
Yes, it provides the option for users to design custom packaging and envelopes with labels, offering their shipments a polished and uniform appearance. This branded packaging serves to strengthen the business identity and can play a role in enhancing the overall customer experience.
Is Auctane ShipStation suitable for all sizes of projects?
Yes, Auctane ShipStation is designed to accommodate a range of business sizes, catering to both small startups and large enterprises. Its scalable nature empowers users to tailor their shipping and fulfillment procedures to match the growth and changing needs of their business.